Get Back Chicago...Chicagoland's "classic rock" band
Songs You Know By Heart
True descendants of the "classic rock" era
Ladies & Gentlemen...Get Back Chicago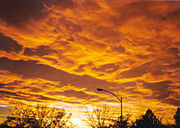 Notifying Visitors of Site Enhancements
Another idea for my home page's text is notifying visitors about the enhancements I put on my site. For example, I want visitors to sign my guestbook or fill out my survey Form E-mailer to answer questions about my site, my business, or my site's topic.
Customizing and Personalizing My Site
Get Back Chicago is a four-piece cover band featuring Ralph "Rollo" Langhams on bass guitar & vocals, Joe Biernat on drums, Tom Antonelli on lead guitar & vocals, and Chuck Jennings on lead vocals & rhythm guitar. The band plays top 40 hits and the rarer "B" sides and album cuts from the classic rock era. Each band member grew up listening to The Beatles, The Rolling Stones, Cream, and many others. With years of live performance experience at clubs, corporate events, private parties, and season festivals & events, Get Back Chicago will energize any room getting everyone to their feet.
Upcoming Performance Dates
Saturday 6/10...McHenry American Legion, McHenry, IL 8:00 - 11:00pm

Saturday 7/22...750 Cucina Rustica, Cary, IL 7:00 - 10:30pm
Friday 7/29...Copper Fiddle Distillery, Lake Zurich, IL 8:00 - 11:00pm
Friday 8/4...Woodfire Tavern, Long Grove, IL 7:30-10:30pm
Saturday 9/2...Indian Creek Ranch, Morris, IL 8:00 - 11:00pm
Saturday 9/9...ChuckStock2023 (a private event in Wauconda, IL)