Welcome To My Homepage
Music That Matters
Blue Eyed Leo is a seasoned, masterful acoustic duo with deep musical roots and a strong passion for the enduring sounds of "Classic Rock" and Contemporary artists. Armed with Guitars, Keyboards, Harmonicas and "soul-searing" vocal harmonies, BlueEyed Leo redefines the epic sounds of renowned Masters such as The Beatles, CSNY, Elton John, Simon & Garfunkel and tomorrow's Legends such as Jack Johnson, Matchbox 20 and Snow Patrol.
Blue Eyed Leo… playing"Music That Matters".
Ladies & Gentlemen...Blue Eyed Leo
Chuck Jennings is an artistic songwriter, vocalist and rhythm guitar player.
Allen "Vac" Vaccarello is an accomplished multi-instrumentalist, vocalist and songwriter as well.
Together they have redefined epic sounds from the classic rock era with acoustic versions of intricate instrumentation on 6 & 12 string guitars, keyboard, a bit of harmonica, and an outstanding blend of "soul searing" vocal harmonies covering such renowned artists as The Beatles, Elton John, Crosby Stills & Nash, Simon & Garfunkel, America, and a host of others as well as more recent artists such as Snow Patrol, Guster, Sister Hazel, and Jack Johnson.
The duo often begins an evening with softer dinner music and ramps it up from there or can come out screaming & kicking depending on the venue...The duo closes out September 2021 in Chuck's home town Lake Zurich at Sunset Pavilion at Breezewald Park performing from 5-8pm on Friday the 24th.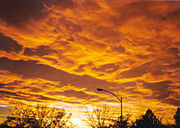 Notifying Visitors of Site Enhancements
Another idea for my home page's text is notifying visitors about the enhancements I put on my site. For example, I want visitors to sign my guestbook or fill out my survey Form E-mailer to answer questions about my site, my business, or my site's topic.
Customizing and Personalizing My Site
I might not want a large amount of text on my home page if I want to guide visitors toward my other pages. Instead of text, I can add photos or interesting links. One of the first things I would want to do is choose a template that reflects what my site is all about. Colors and themes are a great way to reinforce the message and purpose of my site.
Behind the Scenes of My Home Page
Even if I don't put much text on my home page, it's a good idea to include hidden tools that will help me promote my site, so people other than my friends and family actually see it. For example, I could add meta tags, which are hidden codes that allow search engines to find my site. I could also install stats and a counter so I know how many people are visiting. If not many are visiting, submitting my site to search engines will guide more traffic to my site.